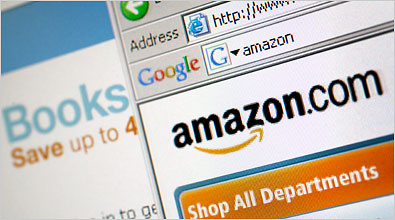 Make Amazon Work for You
July 17, 2013 | Bookstores, eBooks, Indie Publishing, Media, Pub. Industry, Reviews, Self-publishing, Technology | 1 comments | Author: Wise, Ink.
As every indie writer knows, Amazon is one of the main ways self-published authors connect their audience to their book. Amazon's business is built on providing customers with real reviews during their shopping experience, and as a result, Amazon shoppers expect the feedback given on the site to accurately reflect the general quality of a product. For instance, most people love Harry Potter. Reflecting this phenomenon, Amazon's customer review rating for the first Harry Potter book is 4.7/5 stars.
There can be a downside to this arrangement for the author. Because your book's audience isn't everyone, you will inevitably have to deal with some trolls who want nothing more than to give you a scathing review. No matter how carefully you've constructed your brand or how present you are on social media, these reviews have the potential to hurt your sales.
So how do you combat the anonymous internet naysayers? Luckily, there are easy things you can do to get your Amazon ratings and your sales back up!
1) Don't feed the trolls
Since Amazon doesn't censor reviews, other than removing those with threatening or foul language, there is no way to go around your poster's head to get the nasty review removed.
You do have the option to reply publicly to the message, and request them to take it down, but this will most likely backfire on you; trolls love nothing more than to rankle strangers, so don't give them the satisfaction.
By ignoring the bad post, you'll appear more professional and shoppers will be more likely to ignore it too.
2) Ask for reviews
We suggest that you reach out to the people you know who read your book and ask them to write a review on Amazon. This includes your family, your writing group, your friends, and anyone else you can think of. You can also submit your book for review to book review blogs and ask the reviewer to repost on Amazon. Of course, every time someone sends a nice email about your book or compliments you at a party, don't forget to say, "Thank you! Would you mind putting that on Amazon?"
Having a wealth of 4- and 5-star reviews amidst a few troll posts will make the negative comments fade into the background, and your book will be rated highly!
Readers, are there any other ways you fight the trolls on Amazon?