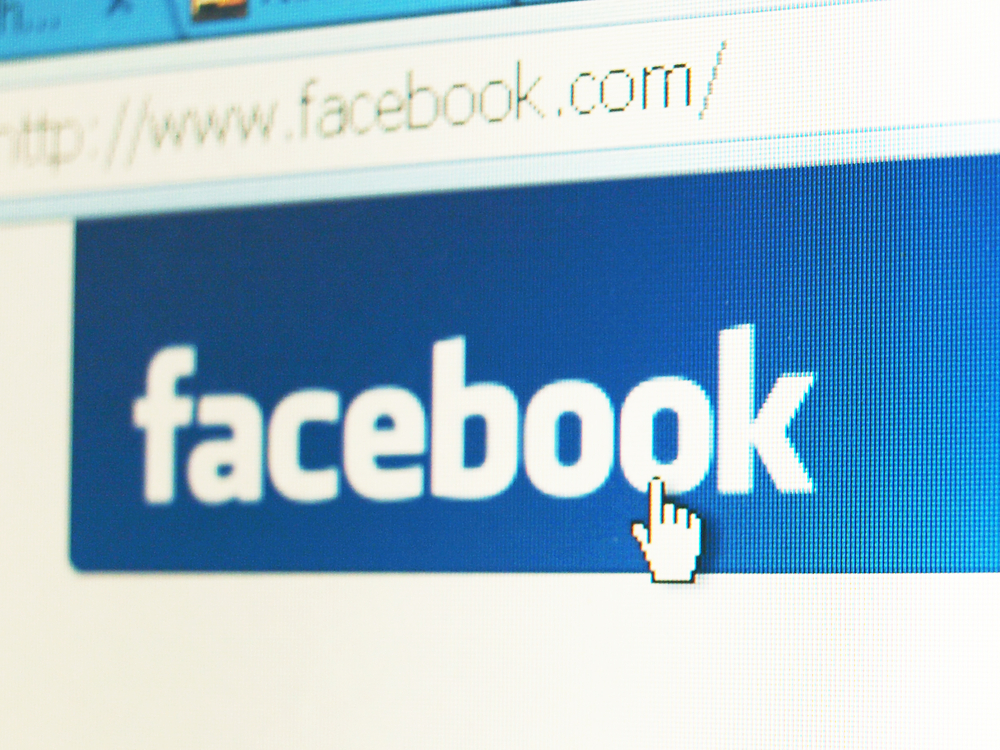 So you've got your personal Facebook page going and you've got plenty of friends following you, right? Good. Question: does your book have a fan page separate from your personal page? If your answer is yes, that's awesome. Keep reading. If you're answer is no, read this excellent article on how to set one up first.
We were just speaking to an author this week on the importance of using her Facebook fan page to promote her book and here's what we explained. Your Facebook fan page is a requirement for your book because it creates camaraderie around your book beyond your reader holding it in their hands. Also:
It will attract new fans through shared posts
Provides unlimited ability to engage your peeps (without being annoying or spammy)
But just because you create a fan page for your book doesn't  mean you'll have thousands automatically clicking that persnickety "Like" button. There's some finesse required to really get the most out of your Facebook fan page.
For starters there's Facebook etiquette that states, no obnoxious pleas to buy your book. Assume that your fan page is liked by folks who have already purchased your book.
Your fan page's purpose is to be yet another place where we get to know you, interact with you, and join the movement of your book's awesomeness. That's it. If you're doing that well, organic traffic to your website will happen and your fans will become evangelists who tell others about you and your book.
Here's your guide to get it going:
1. Create a Username
As soon as you have your first 25 fans, register your own unique username (sometimes called a "vanity URL") for your Facebook page at http://facebook.com/username. To give you an idea, Wise Ink's is: www.facebook.com/WiseInkPub. Yours could be your book's title, your own publishing imprint name, or your name. Make it short enough to fit on a business card and simple enough to remember. Tip: add your fan page URL to your slides if you give presentations, to your sell sheet, rack card, and even in your book itself.
2. Add your fan page to Your Website
Facebook offers several social plugins for your website. If your website visitors see a "like" button, they're likely to click it and this will increase your Facebook fan page likes automatically. We recommend adding a "like box" to your website or blog. Here's the link to grab the code.
3. Include your fan page URL in your email signature
It's super simple to add your page's URL to your email signature.  Every email you'll send out will offer the opportunity to like your Facebook fan page.

4. Use Facebook apps
Your Facebook fan page has the coolest ever opportunity to engage your fans in the form of information tabs on your page. Through adding apps to your page, you can connect your page to your Twitter, Pinterest, and YouTube accounts. You can list events, run contests and giveaways.
We like WooBox.com for adding apps to a Facebook page.  It allows you to add the social networking apps (Instagram, Twitter, etc.) for free and it's really easy.
5. Take advantage of Facebook ads
When it came to marketing The Indie Author Revolution, we ran Facebook ads to increase our "likes" for the book's fan page. We set a daily budget of $15 dollars for the first few weeks and very quickly grew our page presence. Go to the foot of any page inside Facebook and click the  "Advertising" link on the bottom.
Facebook makes it really simple from there and will walk through next steps with you. We love how Facebook offers the ability to target demographic, location, interests, and age among other things.
6. Add new fans via SMS (texting)
What a surprise when we learned fans could join a fan page via text message. All you need is your first 25 fans and to secure your username (see point #1). To like your fan page, advise your Facebook connections to send a text message to 32665 (FBOOK) with the words "fan yourusername" OR "like yourusername" (without the quotes).
This works well for your live events, readings, appearances, and trade shows. When you're on the stage, advise the audience to pull out their mobile phones and join your fan page on the spot! When you're at a trade show or festival make a sign that displays these instructions or verbally invite folks to join your page. This also works well for radio or TV. (Note: this only works for Facebook users with a verified mobile device in his or her account.)
7. Share your Facebook posts on Twitter
Use a site like (IFTTT: If This Than That) to set triggers and actions. For example, with IFTTT, you can set a recipe to have your posts from Facebook post automatically to Twitter. This way your Twitter followers can also be tapped in with the status updates for your book that you post to Facebook.
8. Post at least four times a week
This might go without saying, but we'll say it anyway. Post updates to your Facebook fan page at least four times a week. It looks so sad when you don't. Your book's page won't attract new followers and it's just overall better to take your fan page down than to have a fan page without activity.
9. Mix it up
Make sure that you diversify your posts. Ask questions, post pictures, post video, share updates, and intentionally engage your readers with posts that are not just about your book. Your readers want to get to know you so make sure you keep your posts fresh and infused with your personality.
Photos of yourself at a reading or event is super. But an occasional informal or fun photo of yourself or non-book-related question is also engaging.
10. Add an engaging cover photo
Make your cover photo count. A site like www.TweetPages.com can help you with a professional fan page design depending on how far you want to go. Here's an interesting link about ways to have your photo stand out. We really like author Ryan Casey's fan page as an example to check out.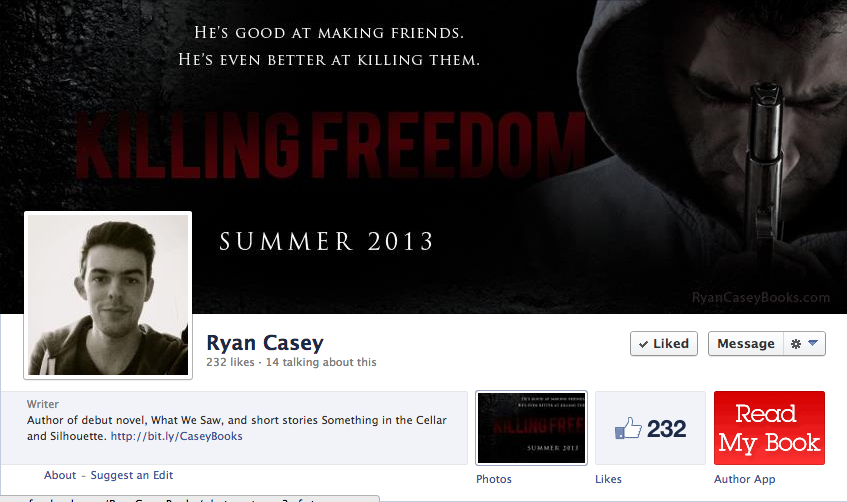 So tell us, have you set up a Facebook fan page for your book? Do you plan on it?
Subscribe to the blog
Have every new post delivered to your inbox every time we publish a new article. Your email address will never be shared!