Today's post is a guest post from Matthew Turner, author of Beyond Parallel.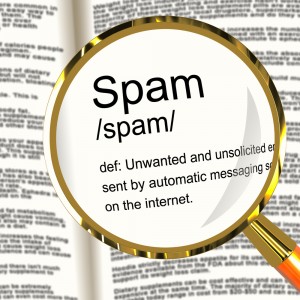 Let me guess: you wake up each morning and open your email. Joy, you have 200 new messages. Wow, how popular you are. Happy days, right?
Absolutely, until you realise that 199 of those are SPAM and that you spend far too much time deleting newsletters you signed up for four-years ago. Email = SPAM, right? Any writer who chooses to participate in email is a slimy kid, yes?
Wrong! Using email is fine, so long as you do it to connect with your most important folk…yes, that's right…your readers. You are a modern day writer. You're better than sending a silly sales pitch every morning.
Are you with me?
Obscurity – Your Biggest Threat
One of the biggest issues a writer faces is obscurity. You spend months and years crafting your masterpiece, but it all accounts for nothing if nobody reads it. You need to stand out in a crowded world and shine above everyone else. I know this because I've just launched Beyond Parallel after six years of work.
Email can help you sparkle, especially around launch day
However, it isn't a quick fix and you can't simply push message after message on people and expect amazing results. Marketing doesn't work like this, and email is no different. Don't worry, I come bearing some tips to help you stand out.
Are you ready?
1: Start Well In Advance
Let's say your planning for a January 2014 launch for your next book. You have loads of time, right? there's no way you need to think about launch day yet…
Hmmm, I have bad news for you because now is exactly the time you should start thinking about it. More specifically, now is the time to start gathering emails from people who are interested in your world.
2: Create Dedicated Lists
Everyone is different. Some people only need one list, whereas others have dozens. I personally have six lists that help keep me organised. This may sound like overkill, but they're built to help me further down the line.
If you have a few different types of reader, you might want to create a separate list for each. Why? So you can send a more specific and relevant message to each of them. Speaking to a twenty-year-old woman is a different task than speaking to a sixty-year-old male.
3: Make It Easy To Sign Up
Services like Aweber and Mailchimp make it easy for readers to sign up. You can add forms to your website and point the reader to a relevant list, but don't stop there, give them an incentive to join your journey.
You may offer the twenty-year-old woman one incentive and the sixty-year-old male another. Devise an irresistible offer and make it easy for them to sign up. They will find it difficult to resist.
4: Be Consistent
Just because your launch is a year away doesn't mean you can't start communicating RIGHT NOW. Be consistent and regular with your messages, and slowly, week-by-week, your readers will get behind you.
If you commit to a weekly newsletter, write an email each and every week. There's always content to share, you just have to think outside of the box.
5: Speaking Of Content
This is where you turn readers into advocates. Make your content exciting, exclusive, and immersive. Don't simply send a sales centric message every week, instead create emails that asks questions and involves the reader in your journey.
Competitions, freebies, advance news…there's numerous things you can share with them. If all you do is sell sell sell, it doesn't matter how many email addresses you have. No one will care.
6: Prepare Them For Launch
The closer you get to launch day, the more you should be preparing them for it. Involve the reader in the process and warn them in advance that you'll be sending more messages. Apologise and ask them to be part of the festivities.
Will they help share your message? Do they have any tips?
7: Reward Your Loyal Readers
Make sure these are the people you reward before anyone else. Whether you give them a free copy, a cheaper copy, or a special promotion that only they have access to, make sure they're rewarded for their loyalty.
Be generous and give more than you take. You'll be surprised by the results.
8: Only Sell When You Have To
Email is an amazing channel to sell your book. It can increase your productivity, but be careful with how often you ask people to buy and share.
Only do it when you have to. If you only have to sell once a month, only sell once a month. Use the other three weeks to connect and share. Take the opportunity to know your readers and extend your relationship with them.
Are You A Modern Writer? 
Email isn't a superhero that will make you a millionaire, nor will you find success overnight. It takes a long time and a great deal of care and attention, but the sooner you start, the sooner you can reap the rewards.
Use email for good, not evil. You won't only create strong relationships, but discover who is and isn't your most loyal advocates. Once you learn who your reader is and who will help you, the more you can reward them and get them involved.
Email can be SPAM, but you won't do this this, right?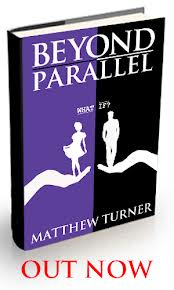 Matthew Turner is a writer from Yorkshire, England. His debut novel, Beyond Parallel launches today (8th January) and now is the perfect time to download. For the first three days you don't only get the book, but over $50 of extras.
In the same mould as Sliding Doors, Beyond Parallel flips between two parallel tales. Grab yourself a copy and be part of a true coming-of-age story that everyone can relate to.