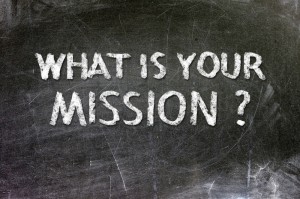 There are many mistakes to make as an indie author. We've seen them all. Common mistakes include not researching your audience ahead of time, underestimating your publishing expenses, and not hiring a professional editor.
But here's the biggest and most devastating mistake indie authors make:
They forget to think like a publisher. 
Yes, you are a writer. Yes, you are an author. But you're also a business owner the moment you decide to self-publish. What exactly does this mean? It means you wear two hats (at least) and for some that's uncomfortable.
For the authors that learn the publishing ropes and when and how to wear both hats, indie publishing becomes more manageable. Once you know your book is also a business, you can plan accordingly. You can also set realistic goals and make informed decisions. Here's what publishers do, that can help you publish wisely:
1. Map Out the Vision
A publisher understands its vision as a business and seeks manuscripts that reflect their values, principles, and its established criteria. As your own publisher, what's your vision? Your book is only part of it.
Ask yourself what, where, who, when, why, and how.
What is your long-term publishing plan? Will you publish multiple books?
Where will you focus your energy and time to market and promote your book(s)?
Who are your strategic alliances? Who can help you grow your book(s) visibility? 
When is the best time to release your book? 
Why are you publishing your own book? Why do readers need it? 
How will your book be financed? How do you want to interact with readers, evangelists, publishing peers? How will your personal beliefs about business impact your book? How will you get your book to the masses?
2. Create a Publishing Plan
You know what you want to do with your book. Write it down. Sketch out the vision and put it into a plan. Every business has a business plan. Know exactly what you want to get out of publishing your book and be honest. Start with a mission statement and then set goals.
Examples of mission statements for indie authors:
I'm on a mission to rescue busy moms from boring meals that take forever to prepare
My paranormal fantasy books will be page-turning quick reads that show readers a different take on romance and friendship
3. Craft Strategies
Once your book is published, you'll need strategies for helping you accomplish your mission and your goals. It's not hard to come up with the strategies. But, you have to know who your readers are first. Once you know who your audience is, your strategies for reaching them is easier.
Examples of strategies for indie authors:
Become a national resource for parents of children with ADHD by partnering with organizations and schools
Use blogging, podcasts, and YouTube to target freelancers 
Aim to sell 50 books per month, earning a minimum of $500 in revenue in the first 90 days of publication
4. Polish Your Plans
With your vision, mission, and strategies in place, now you need to plan. Your plans are specific. It's easy to lose your focus once your book is published and to become immersed in various tasks. It happens to every business owner. That's why you need a list of concrete actions you intend to follow through on.
Tie your plans in with objectives and strategies. And as savvy publishers do, factor the cost and timeframe for each plan.
Examples of action plans for indie authors:
Hire an editor by June 30
Complete website design and start e-newsletter by Jan. 25
Host two seminars for beginning romance writers by Sept. 9
Finalize editorial calendar for blog by March 15
So what do you think? Have you been thinking like a publisher?