It's that gift-giving time of the year again! While it's tough to find a gift for those who are working on the next "Great American Novel", they may be sick of getting New York Times Bestsellers every year. We created a unique list of gifts that would be perfect for the inner-writer and reader in all of us.
1. Ready, Set, Novel! Writer's Workbook
This book is for those who aren't sure how to start writing but want to try. Whether you have an idea that you need to get down on paper, or just feel like writing, this book is a perfect tool for you!
Out of Print is a great company that uses the covers of classic books or out of print titles to create wearable art. Perfect for the fashionable book nerd, these shirts come in styles ranging from Kafka's Metamorphosis to Nabokov's Lolita and much more.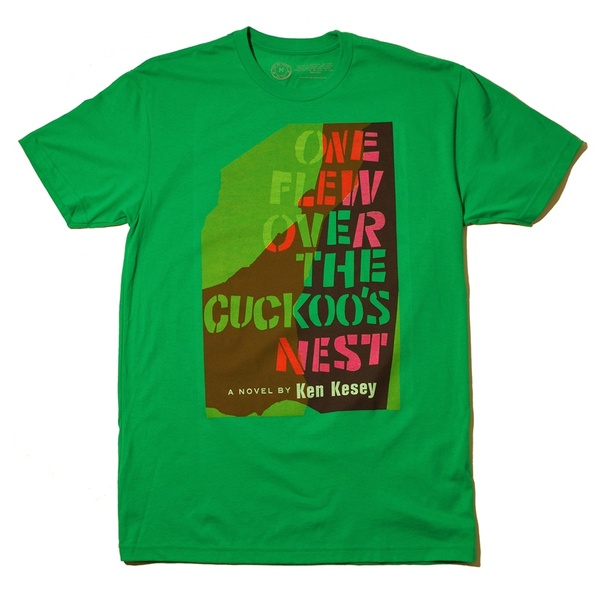 3.  Book Map
This may be the coolest map we've ever seen. It is a street map that is created using places from over 600 books in English Literature history, including Mansfield Park, Norweigian Wood, and a section for Harry Potter. We might need one of these for our office…
Artists, writers, and almost anyone you can think of use these classic notebooks. They're perfect for throwing in your bag and writing on the go. Pair it with a nice set of pens and it is a great gift for writers.
Love to read while drinking your morning cup of coffee? Penguin Books has released a line of mugs featuring their classic covers. Now it's possible to read Wuthering Heights while drinking out of an Emily Brontë mug. Your favorite reader can dream about Heathcliff and Cathy while sipping on some fine Earl Grey tea.
This amazing app from Literature & Latte will give that budding author the help they need to create their first draft and finished product. The app helps you organize your content using a corkboard-style and outlining tools. Scrivener helps from the start of your process to preparing your final manuscript for submission!
It's no secret that writers like to drink, so you might as well get them a classic hollowed book and flask! A perfect addition to any bookshelf, this gift is amusing and practical.
8. Ploughshares Magazine Subscription
Ploughshares is an award-winning magazine that publishes poetry, fiction, essays, and memoirs, three times a year. Each issue is guest-edited by a rotation of well-known authors, including Tobias Wolff, Raymond Carver, Seamus Heaney, and many more. This magazine is a must-have for any aspiring writer or enthusiastic reader.
9. Vintage Book iPhone Charger
These days, technology rules us all. Repurposed from an old book, this iPhone charger would look great on any author's desk. This is a great gift for anyone who is semi-ashamed of how much they depend on their iPhone, yet still needs to plug in at work.
Professional writers need their own stationary, and getting it personalized makes it memorable! Buy a set of cards and envelopes for a writer who is getting ready to submit their manuscript to publishers. A personalized stationary set will make them look polished and respectable!
These gifts are ideal for anyone who likes reading a good book, especially those who are looking to create their own! Add a copy of your favorite novel, book of poetry, history book etc., and you're going to look like an expert gift-buyer.
What bookish gifts do you like giving? Tell us some of your past presents!
Subscribe to the blog
Have every new post delivered to your inbox every time we publish a new article. Your email address will never be shared!