We here at Wise Ink know that the Internet has the ability to empower and motivate authors through the ups and downs of publishing. However, we wouldn't normally think of the Internet as a place that increases productivity (we're looking at you, cat videos).
Tools for authors have come a long way from ettiquette handbooks and the printing press, and hiding amongst the Buzzfeed articles and social media sites, there are lots of resources that can actually make you more productive as a writer. Even if you're a sucker for Grumpy Cat, there's no reason why you shouldn't take advantage of the wealth of resources available online to help you save time and write better.
Here are some of excellent resources for writers that are available online for free: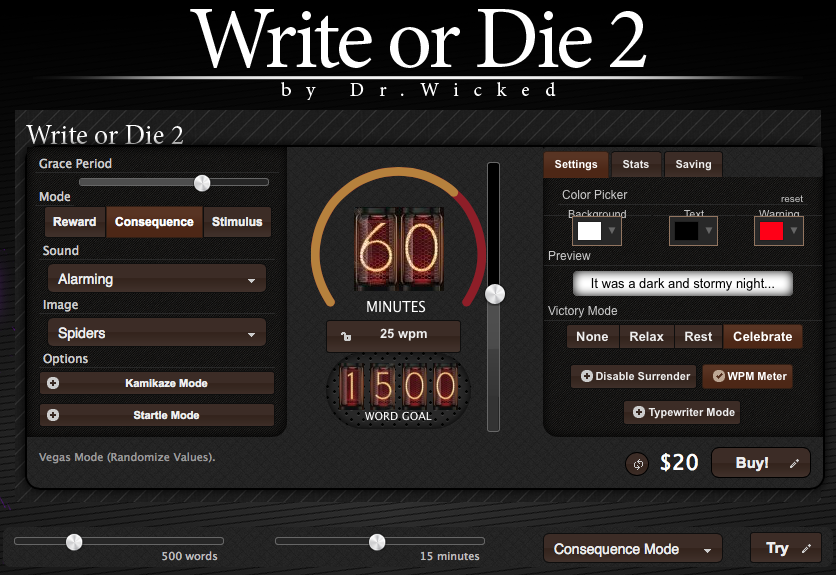 Write or Die is a browser based text editor that allows you to enter how many words you want to write within a specified time goal, and the application will gently (or not so gently) encourage you to meet your goals by either rewarding you with a nice sound or punishing you with an ugly one. It monitors how fast you type, and if you stop writing for too long it will prompt you to keep writing or be "stimulated."
The app even has a "kamikaze mode" that starts deleting letters from your sentences if you stop writing for longer than your grace period. If this sounds like it would be counterproductive, know that the looming threat is a great motivator if you need to sit down and churn out a lot of text without overthinking it.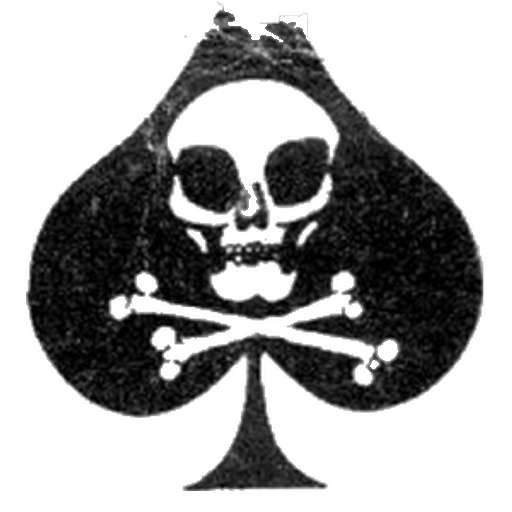 Still don't have enough self-control to make yourself turn off Youtube? A more extreme solution is SelfControl (for Mac), or the equivalent Windows/Android app, Cold Turkey. These two apps block any website you choose for as long as you want. But be careful! Once you set the block in place, not even uninstalling the app or restarting your computer will give you access them to them until the timer runs down.

Did you write your last three chapters at two in the morning in a blaze of inspiration and wake up the next morning only to find pages of incoherent typos? Grammarly might be a good option for you. A full-featured online spell checking application, Grammarly can catch a variety of common typos and grammatical shenanigans that your sleep-deprived brain might have missed.
One of Grammarly's most useful features is their run-on sentence and wordiness alert, which highlights long sentences and makes you think critically about your writing. They also have a browser extension that will proofread right in your browser. Although online grammar checkers are never as good as proofreading done by an actual human, Grammarly is a pretty cool option to look at if you're prone to typos.

Hiveword is a story organizer that lets you break your plot into chapters and scenes, identify which characters are in which scenes, and what plot arc each scene fits into. By structuring your story, Hiveword lets you untangle your plotlines and see them in a linear way that can be helpful if, say, your sci-fi romance zombie novella's plotline is getting a bit convoluted.
Because Hiveword is an online service, your stories are securely saved to a database, but the site also allows you to completely pull your storyline from their servers with no questions asked, so your intellectual property will always be private.

BoredMuse is a weird site that you have to experience to fully understand. Basically, by using an algorithm driven by hashtags, boredMuse generates a random writing prompt that is as hilarious as it is bizarre.
Use boredMuse to keep up with your daily writing practice and maybe you'll end up writing the next great book about a "personable herpetologist who bribes an intelligent librarian in a humdrum library" or "a considerate bank robber who confides in a weaver in a warehouse."
…Or maybe not.
 What are some of your favorite ways to use the internet to write better?
PS. You can download the image of Grumpy Cat at the top of this post to use as a wallpaper! Right click on the image and click "save as." Then get back to writing!
Subscribe to the blog
Have every new post delivered to your inbox every time we publish a new article. Your email address will never be shared!