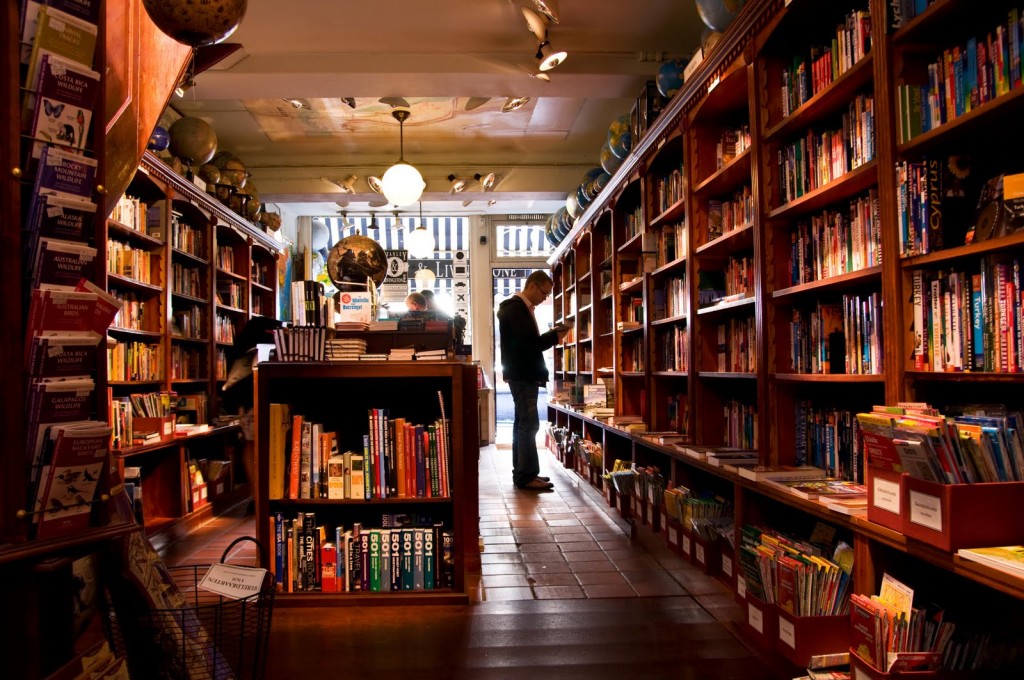 Are Bookstores Relevant?
July 4, 2013 | Authorpreneur, Bookstores, eBooks, Indie Publishing, Literary Trends, Pub. Industry, Technology | 5 comments | Author: Wise, Ink.
When eReaders first came onto the scene, there was an instantaneous, viscerally negative reaction. Millions of readers protested that they liked the weight of books, the smell, the ability to skim and flip to their hearts' content. They liked to display their libraries, consisting of pristine hardcovers, and dog-eared paperbacks with tiny, handwritten notes cramped into the margins.
The intensity of this reaction has died down to a quiet murmur since consumers realized that they also like the convenience and affordability of eBooks, but the continued presence of the eBook vs. Print book debate has established one thing: print books, although decreasing significantly in sales, aren't going to disappear in the near future.
However, this is not necessarily the case with the sellers of print books…
Last week, Wise Ink posted on Facebook about the future of bookstores. With the growth of the indie publishing industry, more and more authors are choosing to sell their books directly or through online retailers. Oftentimes, these methods are used instead of selling books in brick and mortar establishments.
This shift is due to the fact that today's authors aren't just writers, they're authorpreneuers. The successful ones think like retailers. The ease of buying and reading eBooks is seductive for a modern reader, plus the affordability of eBook production and print-on-demand self-publishing options are changing the game when it comes to book distribution.
So in the changing climate of the book industry, are bookstores still relevant?
From the demise of Borders in 2011, it's clear that the traditional model needs to evolve to reflect the times…but what's the best way to do this?
One of the major advantages a brick and mortar store has over Amazon or other online retailers is customer service. Face-to-face interaction and the help of a trained professional can turn the simple act of buying a book into an experience.
It is the successful brick and mortar bookstores that take the buying experience and transform it into something even more special:
Most Barnes & Noble bookstores have a café inside, serving coffee, desserts, and sandwiches. and free wi-fi that invites customers to come in and spend time other than shopping.

Visible Voice Books
Independent and small-chain bookstores have increasingly chosen to specialize their store to appeal to a particular audience rather than everyone:
The publishing industry is changing, and that includes the way things sell.
What ways do you think bookstores have to change to stay successful?