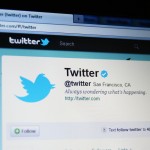 One of our favorite tools for authors are Twitter Lists. Looking for expert advice on book marketing, publishing tools, trends, writing, and blogging? Add Twitter Lists to your repertoire of tricks to keep you informed.
If you're an author who uses Twitter, we recommend creating lists as a tactful way to network and also to spread your insight about who you think should be followed. Creating lists on Twitter raises your profile and is the secret weapon of marketing aficionados and those with a platform.
Here is a comprehensive listing of 10 impeccable Twitter Lists created by thought leaders and experts who offer enriching tips and links helpful to authors. For the record, you can find other lists by tracking down the lists your Twitter idols are on.
John Kremer's People Worth Following

Book marketing guru John Kremer has one of the best lists on Twitter starting with his "People with Klout worth following" list. This list includes book authors and others connected to the book world.
GalleyCat's Best Book Review Feeds

GalleyCat is one of the best publishing trends and book review sites around. As a book reviewer this list is a very cool showcase of other Twitter book reviewers.
Mashable's (Pete Cashmore) Social Media

Mashable's lists are all worthy of following. Here's our favorite, which includes the social media gurus that help you keep up. If Mashable follows them, you should too.
Joel Friedlander's Self-Publishing

Book publishing thought leader and author Joel Friedlander includes great self-publishing resources and tips in this list.
Gail Baugniet's Bloggers of Book Topics

Independent author Gail Baugniet's list of readers, writers, and authors blogging about books they read, write or publish is a must-follow.
Jen McConnel's Writing Madness

Author and writing instructor Jen McConnel's list of "people who talk about writing, who think about writing, who dream about writing" is a terrific list for gathering writing tips.
Eleesha's Authors-Writers

Eleesha is an author whose tweets are gold. Her list of authors, writers and publishing industry professionals is absolutely worth your attention.
Dale Mayer's Publishing-news-20

Dale Mayer's custom list of editors, agents and publishers is filled with people who are vital to the book publishing world.
Melissa Foster's Book Promos

Another great list comes from Melissa Foster, writer and author advocate, includes book marketing resources.
Dara Beevas' Indie Author Resources

A comprehensive list of indie authors, indie book advocates, and indie publishing resources compiled by Dara Beevas (yours truly).
Subscribe to the blog
Have every new post delivered to your inbox every time we publish a new article. Your email address will never be shared!