Because of the noise and clutter in the world of news, it is difficult to get attention for your book.
Advertising is expensive and seems to have limited usefulness.  The advertising space is really cluttered and it is difficult to cut through the noise! Having a limited budget makes the problem even worse.
Because of the reach of the Internet, it is possible to get exposure on the internet, but everyone is trying to do the same.  There are all kinds of schemes that are designed to beat the search engines, but that begs the question of whether traffic driven to your web site using such techniques is worthwhile.
With a lot of practice selling products, I have developed a strategy that is useful in getting maximum attention for a product using carefully crafted press releases. The strategy is outlined below.
I want to create a press release that combines six elements as a way to accomplish some key goals.
The key goals are to break through the clutter, create Internet buzz and drive up our position in relevant search engine traffic.
There are a number of press release services that can be used to accomplish these overall goals. And, I have tried several with similar results. For our purposes, any reputable electronic press release service will do.
1) Hook the press release title.
Make sure that you have a title that will grab people's attention. Almost any press outlet will pick up your press release and display it on their web site for a small amount of time. We want to grab the attention of bloggers and others in a way that causes them to pick up elements of your press release and keep it in play for a longer duration than a simple news cycle. Create excitement and buzz.
2) Make your press release timely.
It is easiest to make your press release standout from the crowd if you can hook it to current events and issues that are making news. Can you position your press release so that it has some parallels to current economic events?
3) Hook some content from your book to the timely issue. 
If you can position some quotes and information from your book up to the theme of the press release and how it relates to current events then you are really ahead of the game.
4) Provide some quotes that can be useful to the press.
It is best if we can provide quotes in the press release that the press can use if they are composing an article. The press is usually under tight deadlines and they must produce information that is relevant and easily verified. If you can provide this information in your press release then you can increase your chances of being quoted and the press release having staying power.
5) Take a position that can be easily understood.
If you have an opinion make sure that it comes out in a clear and concise fashion so that people can easily understand your position. Make sure the position fits with the theme of your book.
6) Link to your website, Twitter account and Facebook page.
We want to create a lasting connection to our book and the facilities that we are using to sell the book. Thus, we want to set up a series of links that are connecting everyone who picks up our press release to our site. As we build up (via a set of press releases) these connections, we will drive up legitimate search engine traffic that is interested in similar information. We will be driving traffic to our web site and increasing the probability of finding legitimate customers.
Once you release your press release you are not done. It is important to understand that by making your press releases relevant you are starting on a course of positioning your book, your brand and your image. This is property that must be maintained over years to insure that you capitalize on your book asset.
We want to create a lasting impression in the intellectual property space that will generate interest in our book.
As an example of such a press release, I provide the following exhibit that was put out over a year ago: http://www.bizjournals.com/prnewswire/press_releases/2011/03/02/PH57405. This is an example of a good press release that captures most of the above elements and has kept numerous links to our book web site alive for over a year.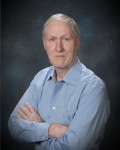 Guest Blogger Kenneth J. Thurber is an indie author of  Big Wave Surfing and Do NOT Invent Buggy Whips. A noted computer architect, he has written or led nearly 500 technical proposals (winning over 200) leading to over $2.5 billion dollars in research, development, and product derived work, has consulted on the purchase by end users and/or product introduction by manufacturers of over $10 billion dollars worth of equipment and was the system architect for the specification of the Local Area Network and distributed processor concepts that resulted in the deployment of a real time system worth over $7 billion dollars. He developed the concepts of technology big wave surfing as a metaphor for ways to capitalize on the disruption that technology brings to the product marketplace.
Subscribe to the blog
Have every new post delivered to your inbox every time we publish a new article. Your email address will never be shared!