In this post, you're not going to learn about self-publishing. You're not going to learn about book reviews, or about how to get into the swing of eBook marketing on Twitter. You're going to learn about a very specific and specialized method for your book's promotion!
Now, you can do this with any book you might choose, but I chose to use Harry Potter and the Deathly Hallows (don't worry Potterheads, I didn't use either of my two hardcovers, I bought a special softcover just for the occasion).
Steps:
1) Get supplies! See: shoes, suede/leather glue, decoupage glue, paint brushes, scissors, razor cutter, and of course, the book of your choice!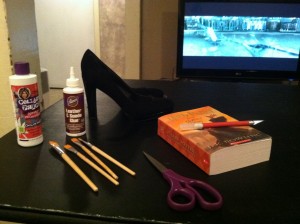 2) Cut out beloved quotes from the text.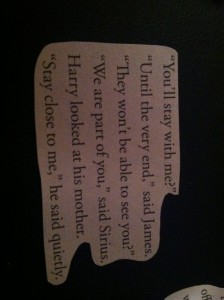 3) Use leather/suede glue to glue onto shoe.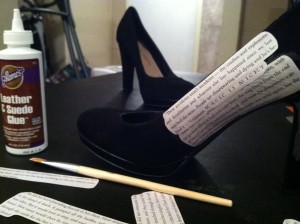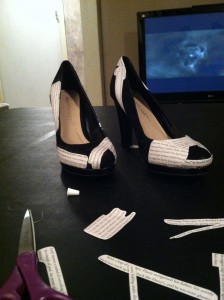 4) Paint over with decoupage glue. Let dry. TADA!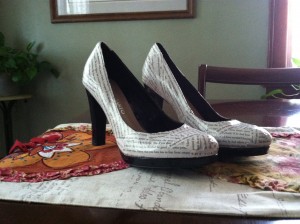 Enjoy! Happy Monday!