This guest post is by Ken Thurber, author of Big Wave Surfing and Do NOT Invent Buggy Whips
Many authors hope that their book will become a bestseller.
The harsh reality: it's not impossible to accomplish this feat but it is very improbable.
This blog post will examine the reality of becoming a bestselling author.
One would think that best sellers are books that sell the most copies. But, my research has indicated that traditional retailers don't exactly operate that way. There is no question that big publishers influence the best seller lists.
Dirty truth: Best seller lists are compiled by surveying the sales from a selection of retailers.
If you are not able to sell your book through the specific outlets surveyed then you have no chance. There may be other marketing factors that influence the best seller list, but that discussion is beyond this post.
On the other hand there's hope for the indie author cracking the bestselling code. The Amazon best seller list makes its standings well known and it actually bases the results on counts of actual books sold. However, even Amazon has an averaging strategy that is used to smooth results over a time span.
I fully understand that many authors consider Amazon the devil.
But, if you want to become a bestselling author, Amazon evens the playing field.
Because of its dominance in the book selling world, indie authors should strive to become a bestselling Amazon author. And it's possible.
We detail a strategy below that has allowed us to place several books on the Amazon best seller list. A key to the strategy is that Amazon reports its bestseller status hourly.
There are a variety of ways that people approach this process, but we use a four pronged strategy.
1. View your book as a product and launch it  
First step: decide on a launch date and time.  This is critical to our strategy.
Think about the Apple iPhone. At introduction there are lines of people camping out over night to get it. A month after launch the newest iPhone is  available by simply walking into the store and buying one.
Our strategy is similar in that we build buzz around a certain date. Our goal is to build up to a specific date to generate maximum sales. Done right, on launch day we get concentrated sales and make the bestseller list.
2. Condition the sales space before launch
We set up a launch cycle that generates an increasing volume of sales over the days before our exact launch. We do this with a very pervasive press campaign. We don't do any advertising. Instead we use the press release process to set up a series of related but rapidly occurring press releases designed to draw attention to our book.
In the product details portion of our book page at Amazon, there is a line that details our Amazon bestseller list status. Our goal is to move up the bestseller status so that we get better numbers as time goes by.
There may be as many as eight million books on Amazon and we want to get into the top list by being at position 500 or less. It is the use of a set of aggressive press releases that are designed to accomplish this task.
Generally, we put out at least three press releases the week before and one press release on the day before the launch.
3. Engage social media on launch day
As we launch we  use social media: blogs, web sites and Twitter. We have limited reach so that the key is to engage social media to expand our reach.
Our advice: Enlist every relationship you have to ensure that you get maximum exposure on the launch day of your great new book. Our goal is to get as many people to come to the book sales site at Amazon as possible on launch day.
4. Provide a limited time purchase incentive
If at all possible provide a purchase incentive to get your potential customers to buy your book on launch day. The goal is to get as many purchases as possible on a specific day. This is the key to reaching best seller status.
To recap: Set the launch date, build buzz, engage your relationships, and drive traffic to your buy page on that set date. 
Once we have accomplished these four steps we always make sure that we capture our results. Amazon changes its rankings hourly. We go to our book's page and copy it hourly for the next few days. We want to capture (print out) our ranking as we (hopefully) move up the book sales rankings to track our bestseller status.
And that's our secret. The above strategy stands a chance of getting your book ranked as an Amazon best seller. It has worked for me more than once and it can work for you.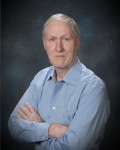 Guest Blogger Kenneth J. Thurber is an indie author of  Big Wave Surfing and Do NOT Invent Buggy Whips. A noted computer architect, he has written or led nearly 500 technical proposals (winning over 200) leading to over $2.5 billion dollars in research, development, and product derived work, has consulted on the purchase by end users and/or product introduction by manufacturers of over $10 billion dollars worth of equipment and was the system architect for the specification of the Local Area Network and distributed processor concepts that resulted in the deployment of a real time system worth over $7 billion dollars. He developed the concepts of technology big wave surfing as a metaphor for ways to capitalize on the disruption that technology brings to the product marketplace.